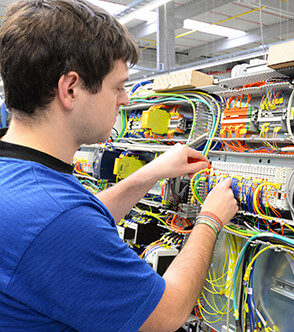 Systems Plus Inc. provides all types of electrical services for small to medium commercial businesses including retailers, apartment buildings, offices, warehouses, small manufacturing facilities and commercial plaza management.
New installations
Electrical upgrades
Renovations & additions
Circuits for new equipment
Repairs & maintenance
Surge suppression protection
UPS systems for computers & electronics
Back-up generation
We also offer emergency repair services during and after business hours.
Electrical Safety Authority (ESA) Licensed Electrical Contractor #7000225.
Contact us today for details on all our commercial electrical services.