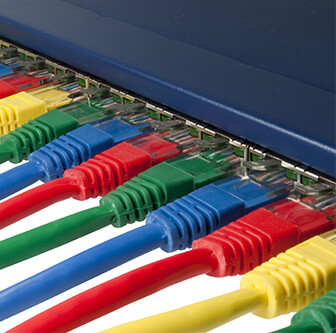 Systems Plus Inc. installs Cat5e and Cat6 data cabling systems, equipment racks, patch panels and terminal jacks for information systems in small and medium size businesses.
We install RG6 coax cabling for cable-TV, closed circuit TV and satellite applications. As well, we provide installation of phone wiring, terminal blocks and phone jacks.
Whether it is for a new application, repairs, re-routing or additional wiring for renovations; we can service your needs.
Contact us today for details on all our coax/data/phone cabling pricing.